DEEPSTORE
SECURITY. SERVICE. SECOND TO NONE.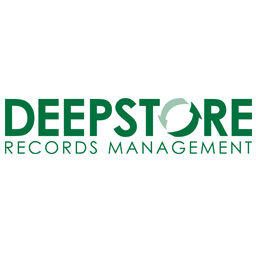 DeepStore combines comprehensive, bespoke storage solutions, state-of-the-art technology, PD 5454 compliance and unmatched security 150 metres (500 feet) below ground, through the imaginative use of the pre-existing space.
DeepStore fully tailors the perfect storage solution to match each client's needs, utilising both quick and convenient records management services, as well as longer term archive and artefact storage. This distinctive underground storage option, which is free from vermin, flooding and UV light is a welcome alternative to over-ground facilities.
The safeguarding of clients' assets is of the utmost importance and we stringently manage the custody chain of all materials under our management. DeepStore's project managers have a wealth of experience in managing archive migrations and will plan and oversee the process from start to finish.
DeepStore's services include:
Retrieval . Media Storage . Cold Store Facility . DeepStore Online . Scan-on-Demand
On-site Inspection Rooms . Secure Destruction . Supply of Storage Materials