About Compass Minerals
Through the responsible transformation of the earth's natural resources, Compass Minerals helps keep people safe, feed the world and enrich lives every day.
Compass Minerals provides essential minerals primarily to markets in North America, Brazil and the U.K. We call these minerals "essential" because there are few economical substitutes for their end uses and they provide significant value relative to their cost.
We are committed to being the best essential minerals company – by safely delivering where and when it matters. In many cases, our products meet a critical, time-sensitive need for our customers, from the salt that keeps roadways safe in winter months to specialty plant nutrients that enable growers to increase crop yields and quality.
Operational effectiveness is deeply rooted in our culture. We continually strive to make our operations more efficient and to develop innovative technological applications that minimize our impact on the environment while benefitting society. Our product development initiatives meet customer needs with sustainable solutions. Like our customers, our stakeholders continually inspire us to raise the bar not only for ourselves but for our industry as well.
Headquartered in Overland Park, Kansas, Compass Minerals operates 22 production and packaging facilities across the U.S., Canada, Brazil and the U.K. Learn more about our locations.
Compass to the Core
Our Core Values collectively represent the shared compass that guides everyone in the company, informing and directing our decisions and actions every day.
INTEGRITY: We operate in a fair and transparent manner, embracing the highest ethical standards in everything we do.
RESPECT: We are committed to creating a diverse, safe and inclusive organization where all are treated with dignity.
VALUE CREATION: We deliver the best possible results for our customers and shareholders in a manner that respects the resources entrusted to us.
COLLABORATION: We accomplish more through cooperation and teamwork.
HIGH PERFORMANCE: We achieve excellence through initiative, accountability and superior results.
What We Do
Compass Minerals produces salt, a broad range of specialty fertilizers including sulfate of potash (SOP), micronutrients, other specialty plant nutrient blends, magnesium chloride and chemical solutions. Our products support a variety of uses in industrial, agricultural, commercial and consumer markets primarily in the U.S., Canada, Brazil and the U.K.
SALT: Salt is an essential mineral with more than 14,000 different end-uses. We are the leading salt producer in North America and the U.K. We are a leading producer of deicing products used in both highway deicing and consumer applications. Other key products include water care, animal nutrition and culinary salt. Our salt is also used in the production of plastics and glass, detergents and disinfectants, even rubber and polyester.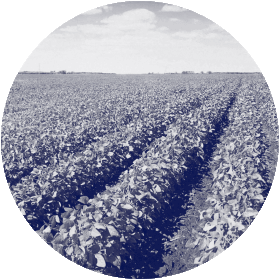 PLANT NUTRITION: We are the largest producer in the Western Hemisphere of SOP, a premium, low-chloride potassium fertilizer. Protassium+® premium sulfate of potash, is a specialty fertilizer used to improve crop yield and quality, nutrition and shelf life for high-value nut, fruit and vegetable crops, as well as for use on turf and other horticulture. Protassium+ is produced using natural, sustainable and environmentally responsible processes and is suitable for organic farming. We also sell a higher purity SOP for a variety of specialty industrial and pharmaceutical applications. In addition to our SOP products, we are the leader in dry dispersible powder micronutrients through our Wolf Trax™ brand. This product line uses patented technology to process minerals like boron, iron and zinc into a fine powder that adheres to other fertilizer inputs. The concentrated powder form of our Wolf Trax products are sustainable because they provide more efficient application options for farmers.
In October 2016, we acquired Produquímica, one of Brazil's leading manufacturers and distributors of specialty plant nutrients. Produquímica operates two primary businesses – agricultural productivity and chemical solutions. The agricultural productivity division manufactures and distributes a broad offering of specialty plant nutrition solution-based products. These include micronutrients, controlled release fertilizers, and other specialty supplements used in direct soil and foliar applications, as well as through irrigation systems and for seed treatment. Produquímica also manufactures and markets specialty chemicals, primarily for the water treatment industry and for use in other industrial processes in Brazil. We look forward to incorporating our Brazilian operations into our sustainability reporting fully in 2018.
SUSTAINABLE STORAGE: Alternative uses of our retired mine areas provide sustainable opportunities to supplement our core operations. Our U.K. salt operations established the DeepStore records management facility in excavated portions of our Cheshire salt mine in 1998. An ISO 14001- and 9001-certified facility located 500 feet below ground, DeepStore specializes in long-term preservation, secure storage solutions and tailored document management systems – all with the goal of providing unrivaled protection from both natural and man-made disasters.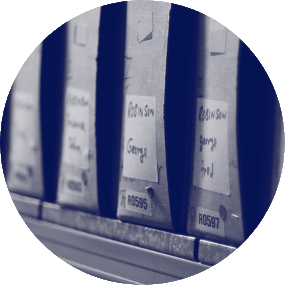 Sustainability Commitment & Strategy
We believe in leveraging sustainability for innovation and process improvement; we see this as the responsible way to realize our vision for growth. Our sustainability commitment drives our business strategies, helps attract top talent, engages employees and drives shareholder value.
Corporate Sustainability Principles
Our sustainability commitment relies on the following principles:
Operate in a manner that protects the health and safety of our workforce and our communities
Ensure decisions are consistent with a long-term view of sustainability and stewardship
Recognize the finite nature of the minerals we extract, and practice and promote their responsible use
Apply and reward innovations that maximize the efficient use of resources and minimize emissions, waste and other impacts
Build strong relationships that enhance our communities
Deliver real economic value to our shareholders and employees through sustainable growth and disciplined capital allocation
Act with integrity in our corporate governance practices and maintain the highest ethical business standards
Support transparency in these efforts through the use of widely recognized reporting standards, in particular, the GRI sustainability reporting framework
Driving Value Through Sustainability
We are dedicated to operating sustainably across our entire value chain and providing value to our stakeholders while minimizing our environmental impacts.
As part of our comprehensive risk management approach, which assesses our operations and the markets in which we do business, we consider those risks and opportunities related to social, economic and environmental impacts. These sustainability factors have implications for our strategic objectives, competitive position and value creation for the markets we serve. They also drive innovation for sustainable solutions.
Compass Minerals creates sustainable value by:
Safely producing and delivering essential minerals to a diverse customer base
Creating robust partnerships with our customers and suppliers
Delivering strong operational growth
Operating with a level of efficiency that differentiates us from our competitors
Disciplined investing in cost-effective, innovative technological applications to meet customer needs for sustainable solutions
Impacts Across the Value Chain
The value chain reflects the steps in the transformation of the earth's natural resources into valuable products to meet a range of needs. The following presents the economic, social and environmental impacts of our operations across the value chain from mining and production through end use and quality of life outcomes. See a full list of our key stakeholders impacted by our value chain here.
1. MINING & MANUFACTURING OPERATIONS
Economic:
Community economic impact
Public policy
Social:
Collective bargaining
Employee health & safety
Security practices
Human rights/child labor
Local community impact
Indigenous rights
Environmental:
Energy & water use
Effluents & waste
GHG emissions
Raw material use
Solar evaporation ponds
Environmental compliance
Biodiversity
Transportation
Boundary:
2. PACKAGING & TRANSPORT
Economic:
Local sourcing
Economic development
Social:
Facility security
Employee health & safety
Environmental:
Transportation
Inventory management
Packaging materials
GHG emissions
Boundary:
3. STORAGE FACILITIES & DEPOTS
Social:
Facility security
Employee health & safety
Environmental:
Transportation
Inventory management
Boundary:
4. SALES
Economic:
Business resilience
Growth potential
Social:
Marketing & communication
Client satisfaction
Business ethics
Education & training for the responsible use of our products
Boundary:
5. PRODUCT USE & QUALITY OF USE
Economic:
Increased yields for growers
Facilitating roadway access and safety from deicing products
Indirect economic impacts that stem from mobility and sustained commerce during winter months
Social:
Road safety
Plant nutrition
Nutritional quality
Other outcomes of product use
Environmental:
Groundwater quality through responsible use and development of innovative applications
Boundary:
We also believe that there are several broader issues that impact each step of our value chain and have boundaries both inside and outside of our organization. These include the following:
Corporate governance
Recruitment and employee retention
Employee training and development
Diversity and equal opportunity
Environmental compliance
Volunteering and community giving
Supply Chain Description
Our business is primarily raw material extraction; therefore, our supplier network is less complex than businesses operating further downstream. Key supplier categories include logistics/transport, services, equipment and packaging materials. Impacts from packaging are relatively small, because most of our tonnage is sold in bulk. Our supply chain efforts concentrate on optimizing the use of the most energy-efficient means of transport, with as much as 70% utilizing vessel or barge transport. More information on our transportation approaches can be found here.
Governance
The leadership at Compass Minerals is dedicated to excellence, innovation, sustainability and delivering long-term value to the company and our stakeholders. The company is governed at the highest level by a Board of Directors, with four committees: the Audit, Compensation, Nominating/Corporate Governance (Governance) and Environmental, Health and Safety (EHS) Committees. In 2017, the Board was composed of eight independent directors and the company's president and CEO. The Board does not have a chair, but has a lead independent director. To fulfill its responsibilities, the Board is committed to being comprised of directors who bring diverse backgrounds, viewpoints and perspectives. More information about our Board members can be found here.
Sustainability Management
The Board of Directors and the four Board committees set policy and oversee management's decision-making on economic, environmental and social topics related to the company's operations. The EHS Committee, which meets at least four times a year, reviews the company's policies and practices with respect to environmental, health and safety matters, making recommendations to management and the Board, as needed. The Board's Governance Committee has oversight of governance issues and their corresponding sustainability implications. The Board has recognized the important role of sustainability reporting and the GRI Standards in increasing transparency and stakeholder engagement.
To manage sustainability across the company, the president and CEO oversees the Sustainability Leadership Committee, which is composed of the VP EHS&S, general counsel and subject matter experts from each division and various departments. The committee meets regularly and consults with the senior management team and Board of Directors to discuss the company's sustainability program and strategic direction. Site champions within the Salt and Plant Nutrition businesses help implement and promote the committee's initiatives at our facilities. These individuals play a key on-the-ground role in supporting overall sustainability management, monitoring and reporting.
Ensuring Ethics & Integrity
Setting clear standards for how we work at Compass Minerals begins with the principles embodied in our Mission and Core Values. Our comprehensive approach to ensuring ethical behavior includes a written Code of Ethics and Business Conduct (Code of Ethics), formal policies and procedures, annual training, multiple reporting channels and a strong governance structure. Our Code of Ethics helps employees understand how to act appropriately and make the right decision in any situation by embodying our five Core Values – Integrity, Respect, Value Creation, Collaboration and High Performance. Global in scope, our Code of Ethics requires directors and employees to comply with all laws and regulations of the jurisdictions in which we conduct business, exhibit conduct consistent with the highest ethical standards and report any situations of actual or potential noncompliance. Our Code of Ethics is available in English, French Canadian and Brazilian Portuguese. Updates in May 2016 incorporated additional guidance on topics such as diversity and inclusion, political contributions, respect for the environment and human rights.
Policies and procedures to prevent and detect material noncompliance with laws or regulations relating to our business operations further communicate expectations and provide direction. In addition, all salaried employees participate in mandatory annual compliance training. We supplement this training with a variety of mandatory role-specific trainings that address compliance issues facing particular roles and business functions, such as anti-corruption and global competition law training.
In 2017, employees completed over 1,650 hours of compliance training. More than 1,690 employees completed compliance training and more than 600 completed a Code of Ethics certification. Compass Minerals is committed to creating an environment that promotes our Core Values and encourages employees to speak up and report any known or suspected violations of our Code of Ethics, company policies and applicable law. Our Code of Ethics prohibits retaliation against employees for reporting information or raising questions in good faith.
To support our compliance program, we make it simple for employees and others to report any concerns, using easy-to-access reporting methods. These include discussing the issue with a manager, emailing or calling a company resource (such as an HR business partner or a member of the Legal Team or Internal Audit Team) or using the Compass Minerals ethics hotline, which is operated by an independent third-party provider.
Our general counsel serves as our chief compliance officer (CCO) and administers our Code of Ethics. The CCO receives all reports of potential noncompliance received within the company or to the hotline and oversees investigations of all reports. The CCO works closely with the Ethics Hotline Committee, Internal Audit Team, Human Resources and other groups, as appropriate, to ensure compliance and conduct investigations. The Audit Committee (which is composed of independent directors) reviews all reports of potential noncompliance received within the company or to the ethics hotline, and the EHS Committee also reviews all reports related to significant environmental, health and safety-related matters.
Ongoing improvement helps ensure the effectiveness of our approach. Based on our risk profile, we have an anti-corruption policy and third party screening procedures overseen by our CCO, provide associated training and have mechanisms for evaluating issues on a case-by-case basis. Our commitment to never offering or accepting bribes, kickbacks or other improper payments and complying with all applicable anti-corruption laws, including the U.S. Foreign Corrupt Practices Act, is also contained in our Code of Ethics. We are unaware of any incidents of corruption involving the company.
Building Trust
Risk and Reputation Management
Our brands are important assets and influence how our customers view the company. We believe that the better we protect our reputation and build brand trust, the more successful we will be at gaining and maintaining a competitive advantage.
Our stakeholders play a critical role in determining how reputable and trustworthy we are. Therefore, it is vital that we promote responsible and ethical behavior in both the workplace and the marketplace. We manage our reputation through a combination of interconnected approaches beginning with our Core Values, culture, governance structure and extending through our robust risk management practices, comprehensive policies and procedures and training. Everything we do is grounded in our Core Values and our inclusion in the Forbes 100 Most Trustworthy Companies list in 2015 and 2016 recognizes our Core Values in action. Our corporate sustainability principles and reporting efforts further support our risk and reputation management.
Transparency and Accountability
By definition, accountability is about being responsible for actions taken and implies transparency when justifying actions taken. Together these actions build trust. With numerous potential economic, social and environmental challenges on the global horizon, the importance of communicating our approach to these varied risks and opportunities continues to grow. We believe this communication must extend beyond traditional financial reporting practices to include a broader look at our value creation.
In 2014, we decided to follow the Global Reporting Initiative's Sustainability Reporting Guidelines for identifying, measuring and reporting our non-financial impacts. We published a full report in 2015 (covering our 2014 activities) and an executive update in 2016 (covering our 2015 activities). The reporting process has proved to be not only a valuable tool for decision-making, but also a useful method to outline corporate policy and strategy in areas not traditionally integrated. In 2018, we have provided a summary report on our 2017 sustainability metrics and activities as well as updated the data tables found in this web-based report.
In 2017 we established sustainability targets on important metrics as another step forward in our sustainability journey. We expect these metrics to drive higher awareness of the issues of sustainability throughout our organization and produce meaningful improvements for our operations.